Decorating your house is a fantastic way to express your artistic and creative side while truly making a house a home. Quoizel know more than anyone that a light can do more than illuminate a room, that's why their innovative, stylish, and functional designs, bring your dream space to life. Offering a wide selection of products, with collections that inspire and motivate you in every area of your home.
It's important to know the different types of light fixtures a house contains. Not only does every room have a light, outside your home has lights as well. Here is a list of some light fixtures to give you an idea of what you'll find around your home.
Bathroom Ceiling
Bathroom Vanity Lights
Chandeliers
Ceiling Lights
Floor Lamps
Table Lamps
Flush and Semi-flush mounts
Island Lights
Track Lighting
Pendants
Wall Sconces
Outdoor wall lights
Post Lights
Its easy to think about all your light fixtures when they are in a list, its also easy to think about the ones that need replacing our just don't quite fit the style you're looking for. If you're looking to upgrade but are not sure where to start or you just want some more info on some great Quoizel collections, you won't be disappointed by this read.
About Quoizel
Before we get into the collections let's talk about why Quoizel is such a great choice for all your lighting needs.
Quoizel is best known for its timeless and thoughtful designs and high quality craftmanship.
Their selection of over 2,000 light fixtures is filled with beautiful options for every home design and budget.
Quoizels quality can not be beat, from their mouth-blown glass, hand applied finishes, use of natural materials and up to date technology, details are considered in every aspect to make sure customers receive quality with every purchase.
Quoizels customer first culture has not changed throughout its many years in the industry. From their time as a small family-owned business to the large company they are now, their excellent customer service has become just as well known to their name as their stunning designs.
"It is our promise to illuminate your home for the moments that matter." -Quoizel
Now that we understand more about Quoizel, lets take a look at some of our favorite collections that we believe show how Quoizel stands above the rest.
Bismarck
If you are looking to add both drama and depth to your home, we suggest the modern geometric framed light fixtures in the Bismarck collection. With its earth black finish and gold sockets it creates a perfect contrast dealing a tone and style that will bring a whole new depth to your living space.
Booker
Want to bring an antique look to your yard without sacrificing the functionality of modern technology? Have a look at the Booker collection. Bringing the look of antique lanterns to your home, Booker offers a mystic black finish frame with textured seedy glass, providing a unique ambiance to your home's exterior.
Inglenook
A home should be as unique as you are. That's why we included the Inglenook collection where no two pieces are identical to one another. This collection offers a variety of light fixtures to bring beautiful Tiffany glass craftsmanship to your home's interior and exterior design. The geometric design of the art glass brings shades of warm honey, amber, cream and blue sapphire that's sure to be the center of attention. We have personally fallen in love with the Inglenook small table lamp. (Shown Above)
June
If you like a minimalist design the June collection is sure to impress. The charm of this collection is in its earth black finish that contrasts its gold light sockets, which are incased in a subtle tapered clear glass shade. It also features a large selection, that allows you to choose finer details, like the pendants which come in two styles and a choice of bulb quantity.
Marquette
This article would not be complete without adding the stunning collection Marquette. This collection is one of our favorites, these chandeliers will bring a romantic and distinguished look to your interior. Worthy of being placed in any high-end establishment, the Heirloom finish which is composed of deep bronze and rich gold highlights draws out the shimmer of the crystal drops that decorate the pieces. We encourage you to take a look at the stunning chandeliers this collection has to offer.
New Harbor
If you are looking for a more open feel that compliments any style, New Harbor has a great selection. Match your existing décor with your choice of western bronze or brushed nickel finish. With anything from semi-flush mounts, chandeliers, and fan light combo, you'll find a perfect fixture for any room. And if you have an outdoor area in need of some inspiration, New Harbor has you covered with its outdoor island light. The outdoor island Light comes in old bronze and delivers a nautical element that emits warmth and relaxation.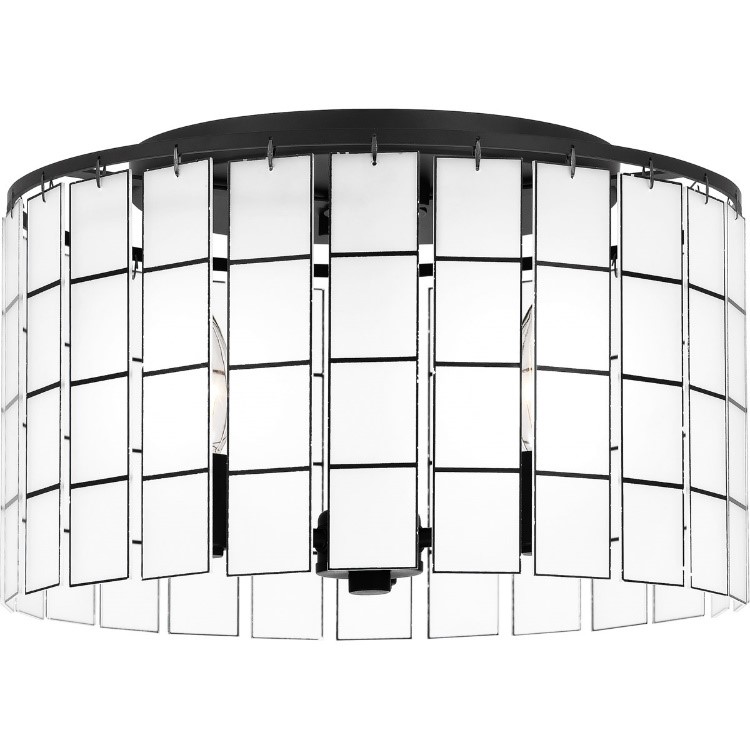 Seigler
Want your light fixture to say something, take a look into the Seigler collection. A unique design, that uses etched glass or mica panels that elegantly hang from the fixture. Either choice offers a stunning contrast from the matte black fixture, making these lights truly illuminate any place you hang them up.
Spellbound
We find Spellbound to have the perfect name, it truly brings magic to a room and casts a spell of magnetism to who ever views it. These fixtures come in polished chrome and have a choice of clear glass ball shades with sandblasted interior or shimmering crystal glass shades. Both are equally stunning and are sure to allure any buyers and guests alike.
Stonington
The Stonington collection is designed to make your house the focal point of the neighborhood. Pick between white Lustre, Palladian bronze, or mystic black that accompany clear water glass, to bring that finishing touch your house needed. The best part about this collection is its material. Protecting this collection's fine details is Coastal Armour, which along with being more durable, it's also more resistant to fading.
Trilogy
Our last collection we will be paying homage to is the Trilogy collection. This collection is overflowing with pieces that exhibit sophistication while staying fashionable. Choosing between the brushed nickel and old bronze will depend on the design and color scheme of your home, however choosing any piece in this collection will heighten any rooms atmosphere. The vintage inspired filament bulbs spark inspiration and nostalgia, sitting behind a clear seedy glass shade creates a picture-perfect fixture. A truly seamless design, that showcases Quoizel's imaginative capabilities.
Conclusion
Looking into just a few of Quoizel's collections should give many reasons as to why they have been around for almost a century. Between their inspiring story, timeless designs, and remarkable craftmanship, we hope you see what we do in this once small-time business that has captured the hearts of many.